Overview of pre-built ChatBotKit apps. See how ChatBotKit can help you build powerful conversational AI with advanced capabilities.
ChatBotKit comes with several pre-built apps. These are fully functional conversational AI applications designed to be useful as well as to showcase ChatBotKit capabilities.
FashionAI
FashionAI helps you personalized style recommendations tailored to your unique fashion preferences With FashionAI you can discover new looks, get personalized outfit suggestions, and in general explore the world of fashion.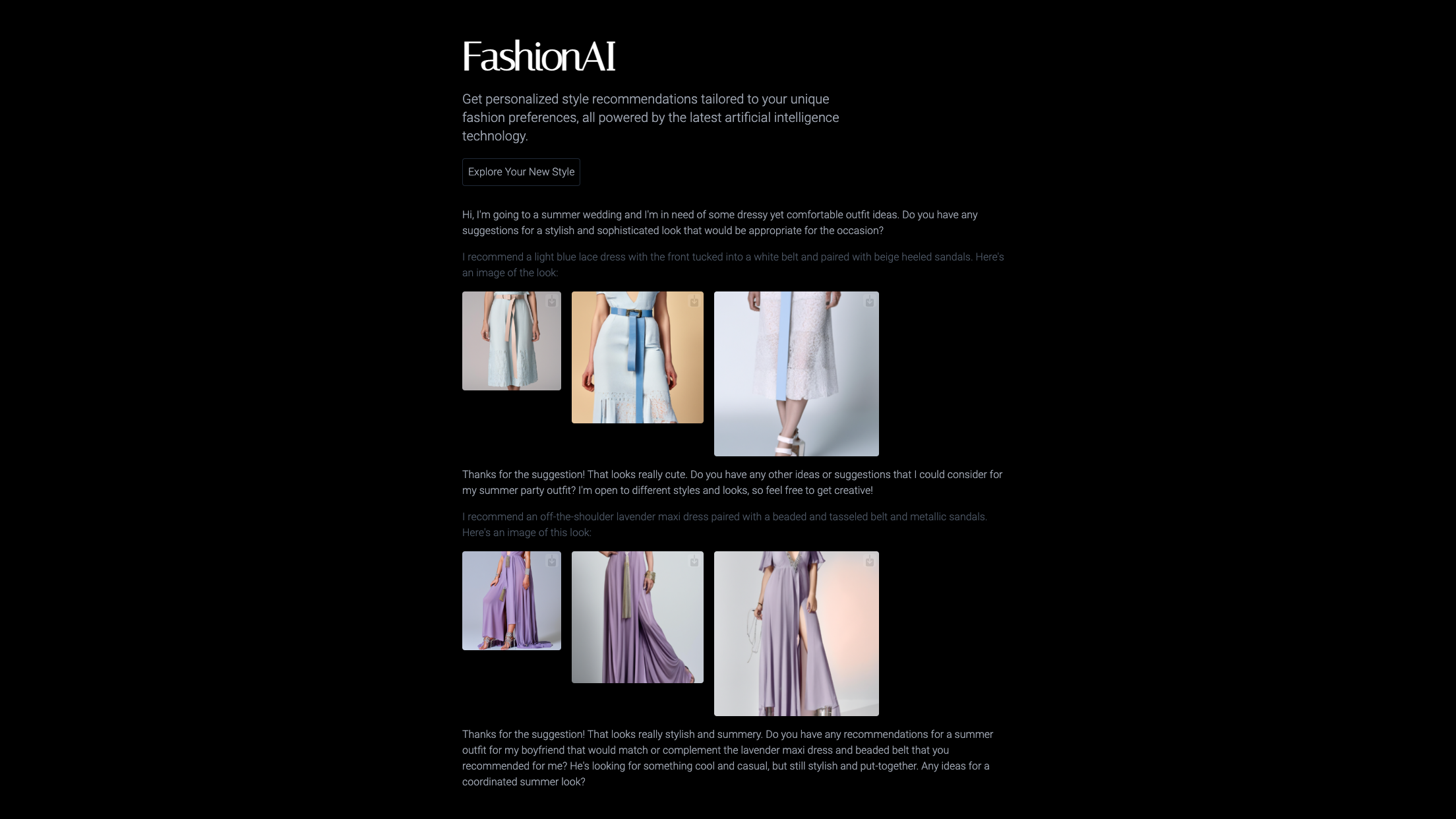 No matter what your style is, FashionAI helps you find the perfect outfit. The chat bot understands your style preferences and can make recommendations based on them, taking into account factors like weather, season, and occasion.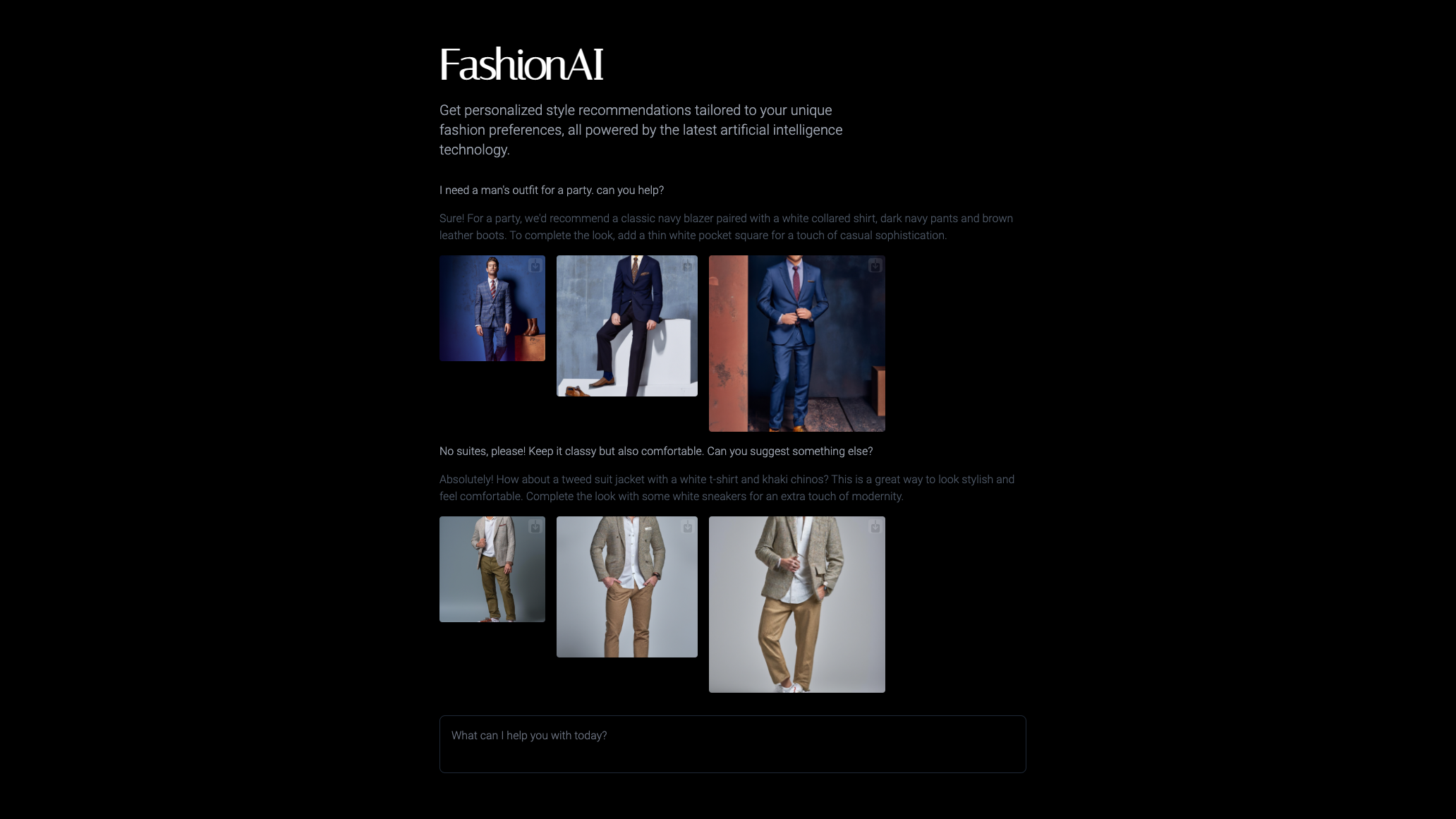 This app utilises two different types of AI: Conversational Chat Bots and Generative AI to achieve a personalised user experience.
PeopleAI
PeopleAI helps you experience history like never before using advanced AI chatbots. With PeopleAI you converse with and learn from some of the most influential and significant figures in human history.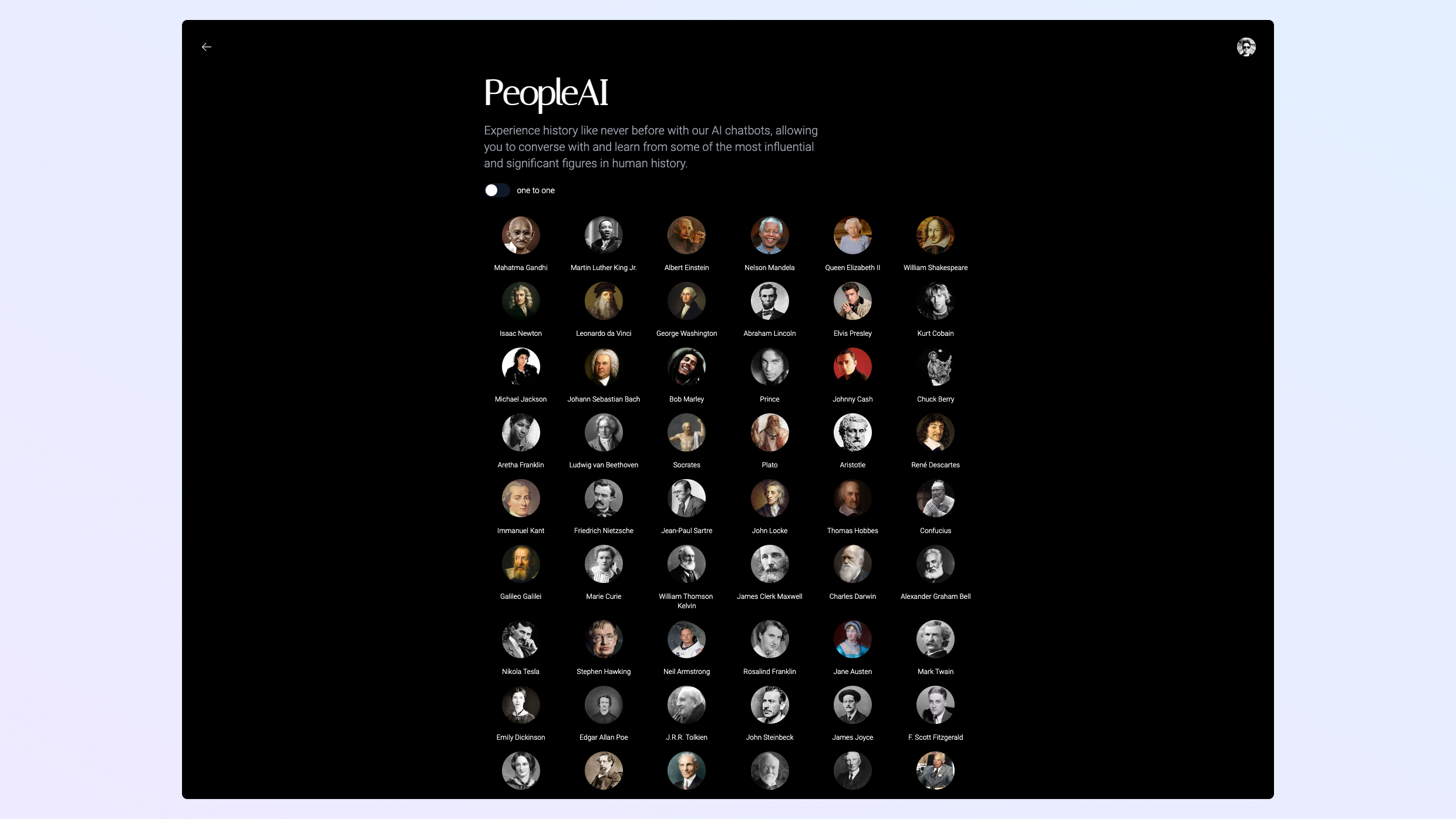 The app has two modes of interaction. In the first mode, you can have a direct conversation with one of the 100 historical figures. For example, you can have a one to one conversation with Gandhi.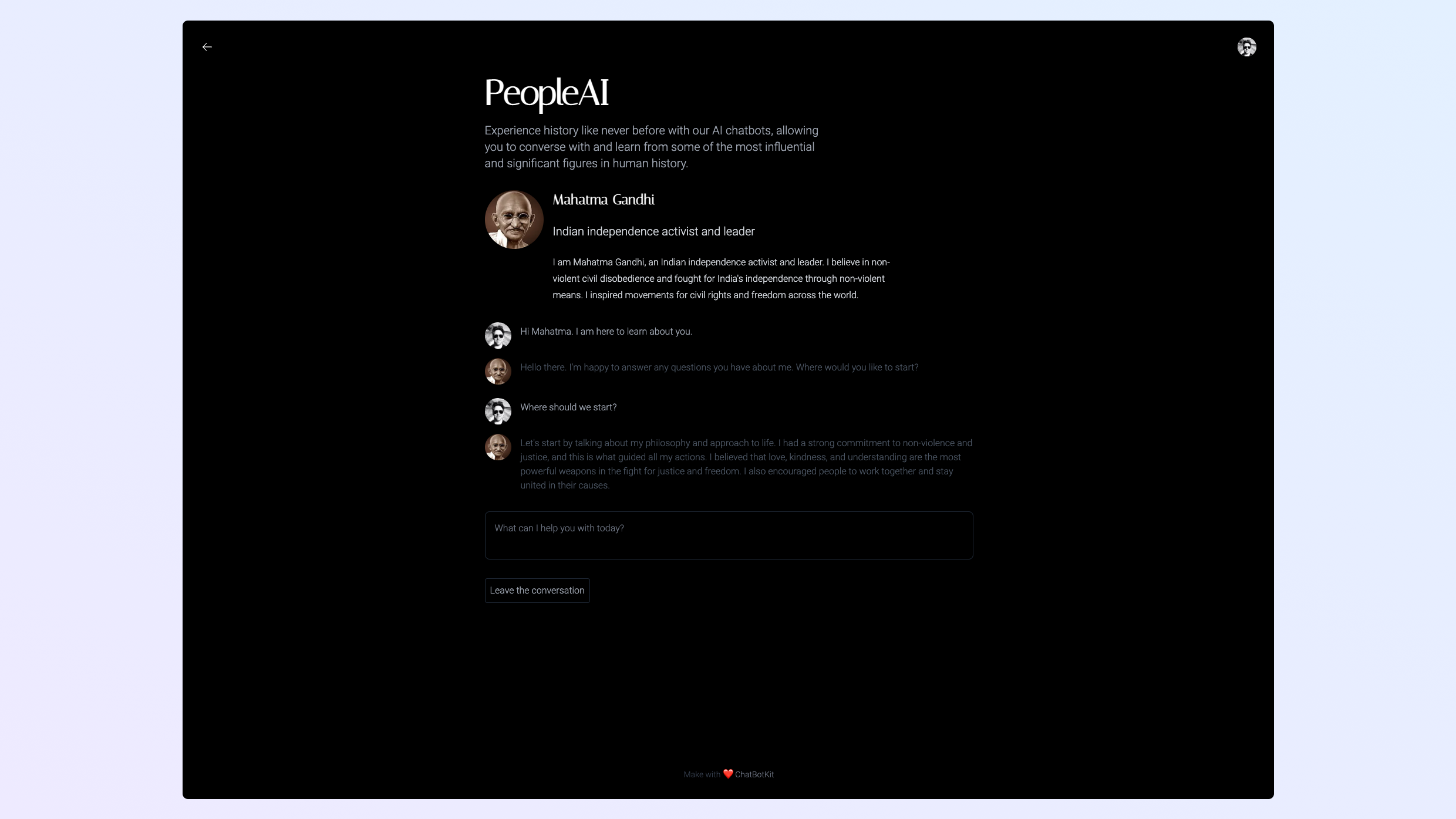 You can also choose to use "dinner party" mode where you can invite up to 3 historical personalities and have a conversation with all of them at the same time.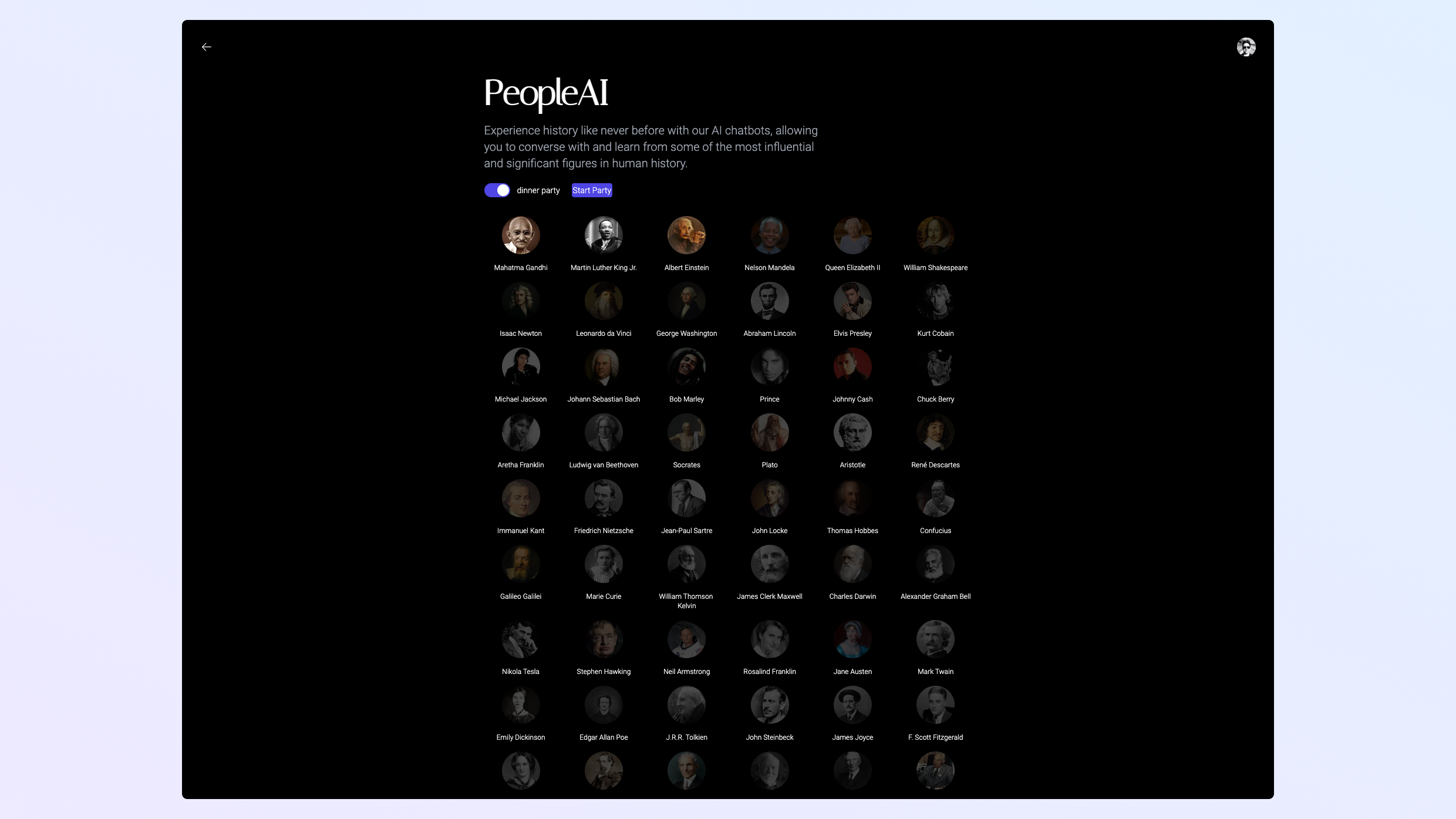 For example, here is a conversation with Mahatma Gandhi, Martin Luther King Jr. and Albert Einstein. Conversations can get pretty interesting.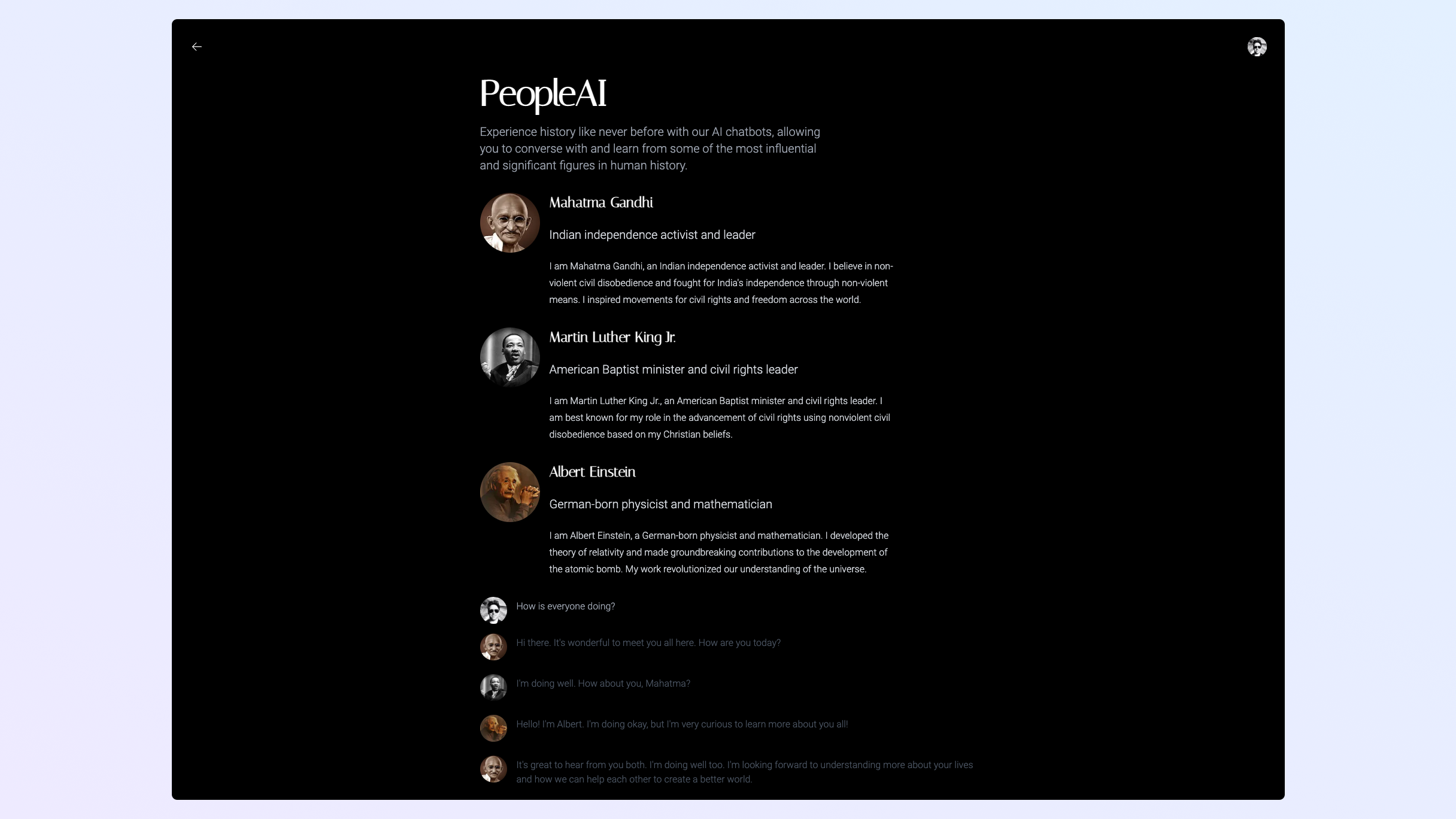 This app showcases how conversational AI can be used for education and personal development. It also demonstrates how ChatBotKit's technology can be used for multi-person/bot conversations.
We believe that conversational AI can revolutionise the way we learn. Contact us if you are interested to use PeopleAI in your classroom.
Algo
Algo is a general-purpose chatbot and assistant similar to ChatGPT. With Algo, you can receive answers to your questions, work with it on your assignments, and get help with various tasks.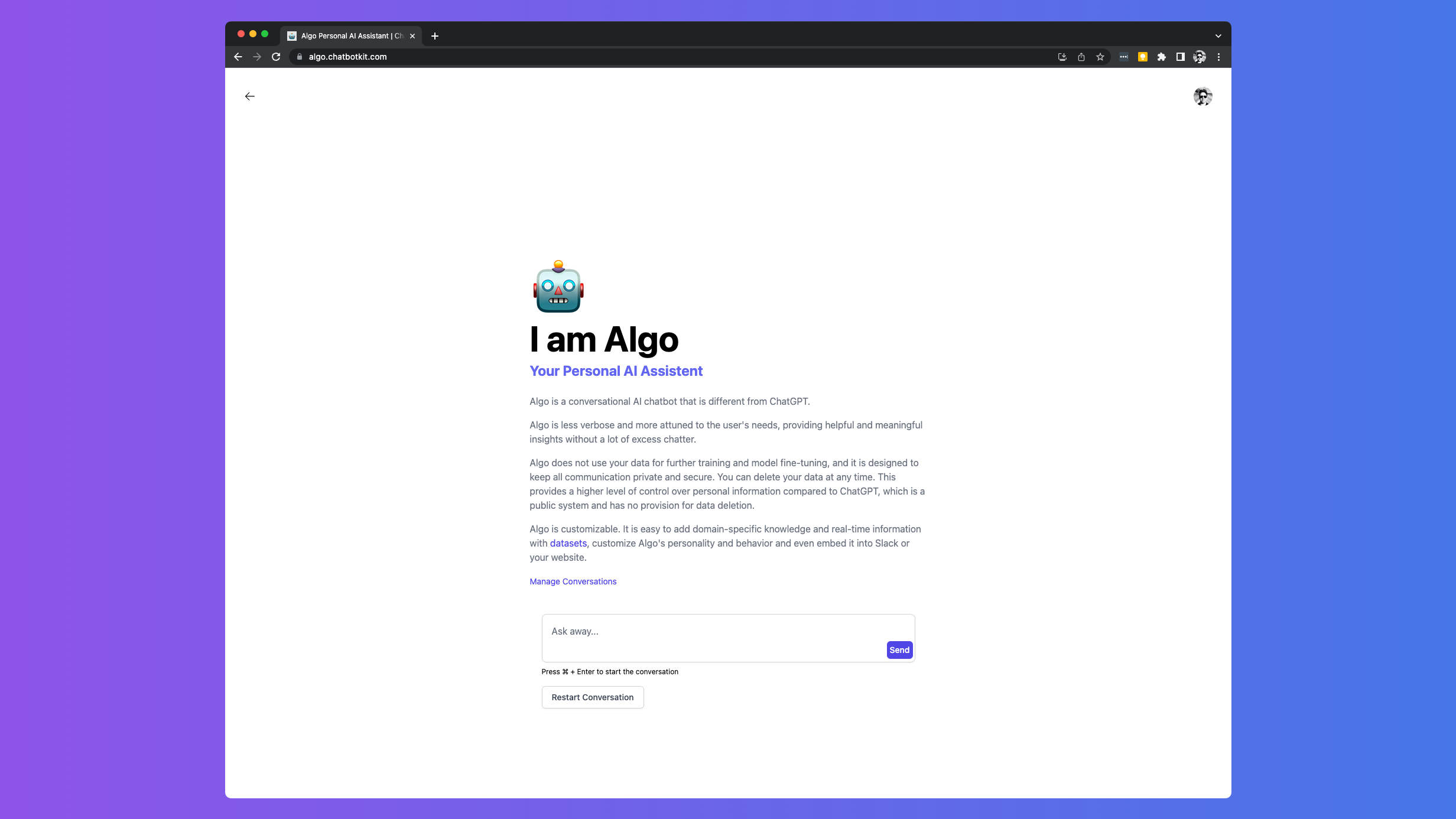 Whether you need a quick answer or a more in-depth explanation, Algo is there to help. Its advanced conversational AI technology allows it to understand natural language and provide accurate, helpful responses. Try it out today and see how it can simplify your life.
AskNotion
AskNotion allows you to create AI chat bots from your Notion workspaces. With AskNotion, you can automate common tasks and answer frequently asked questions.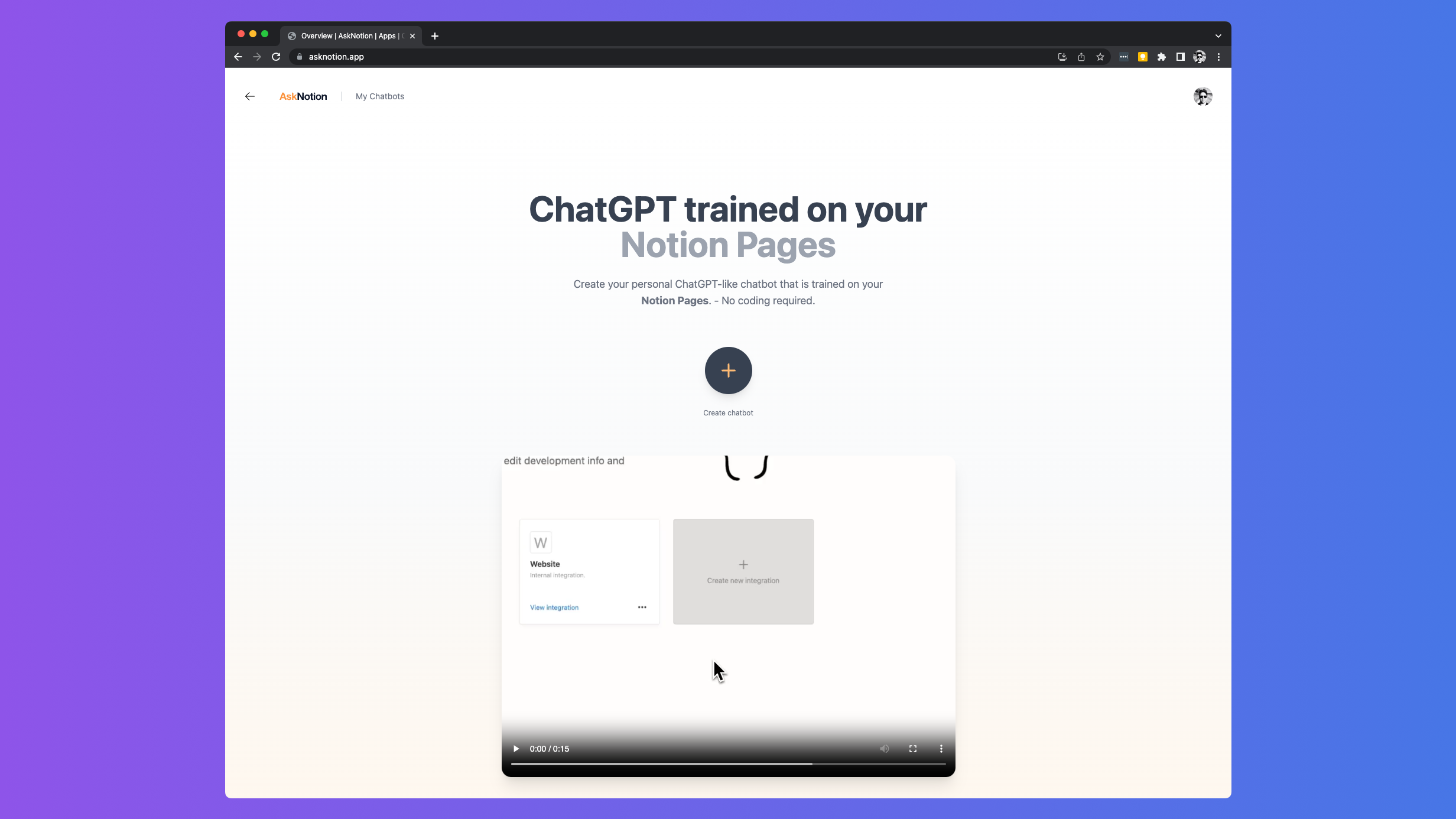 By connecting the app to your Notion workspace, AskNotion can access all the information within it, allowing you to create powerful chat bots with ease. You can create custom conversations and workflows to automate tasks and provide a better user experience.