ChatBotKit now supports Dataset Search Logs, allowing customers to gain insights into their users' search queries and improve their chatbot experience. Learn more about this new feature and how it can help you create effective chatbots.
We are excited to announce that ChatBotKit now supports Dataset Search Logs. This feature allows our customers to gain a better understanding of the information that has been searched in their datasets.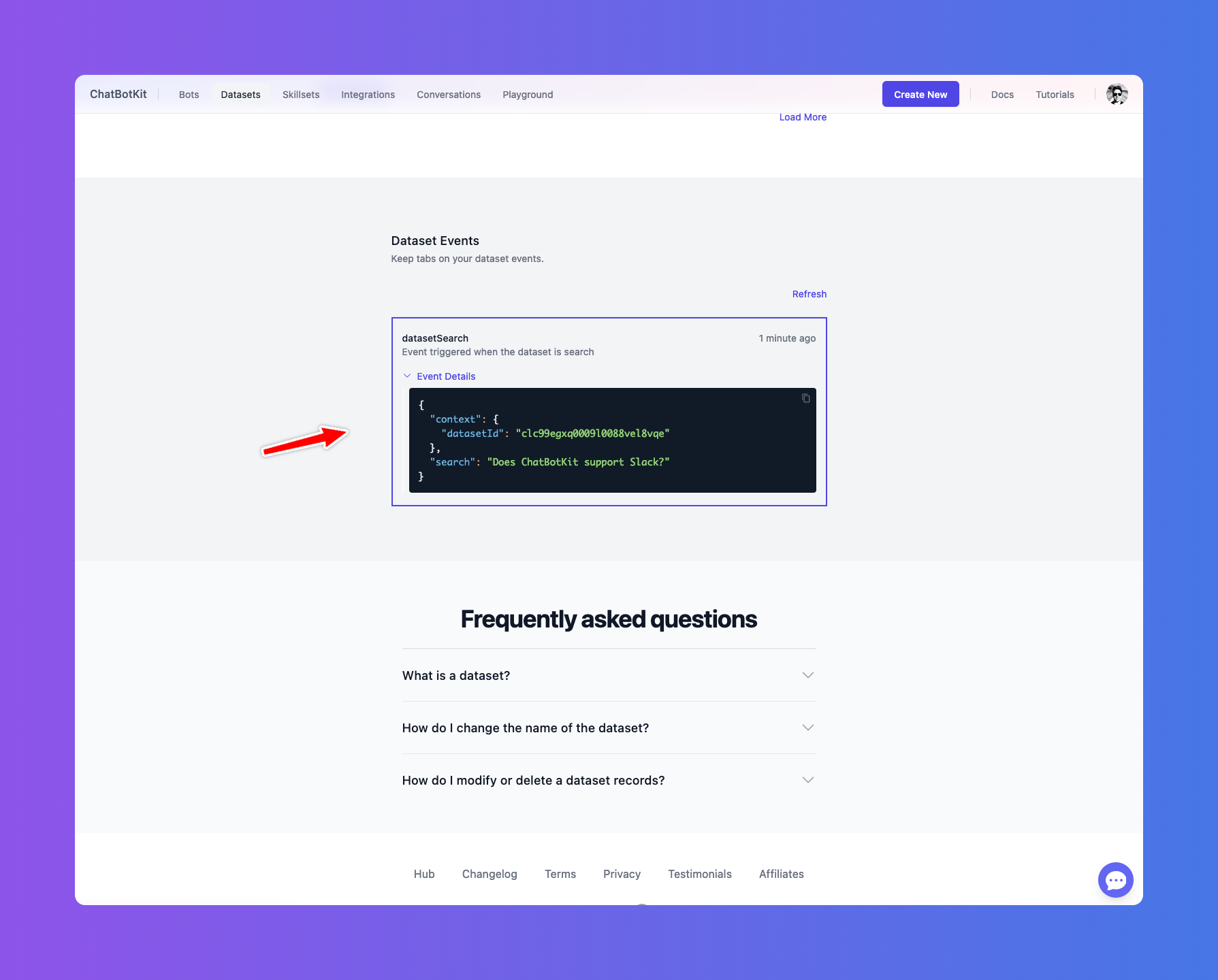 With Dataset Search Logs, customers can easily track and analyze the search queries made by their users. This information can be used to improve the search functionality of their chatbots and ensure that users are finding the information they need.
At ChatBotKit, we are committed to constantly improving our platform and providing our customers with the tools they need to create effective chatbots. We hope that this new feature will help our customers better understand their users' needs and improve their overall chatbot experience.
Thank you for choosing ChatBotKit for your chatbot needs!