Introducing Colabo, a revolutionary app on ChatBotKit that enables collaborative interaction among multiple AI bots for enhanced problem-solving and creativity. Empower your projects with the collective capabilities of dedicated chatbots, configured uniquely to achieve unparalleled results. Experience the power of collaborative intelligence with Colabo, only on ChatBotKit.
We are thrilled to unveil our latest ChatBotKit app, Colabo. This groundbreaking app empowers you to interact with multiple AI bots simultaneously, forging a collaborative milieu amongst bots and the user. With Colabo, harness the collective capabilities of various dedicated chatbots, each serving distinct purposes and configured uniquely, to achieve unparalleled collaborative problem-solving.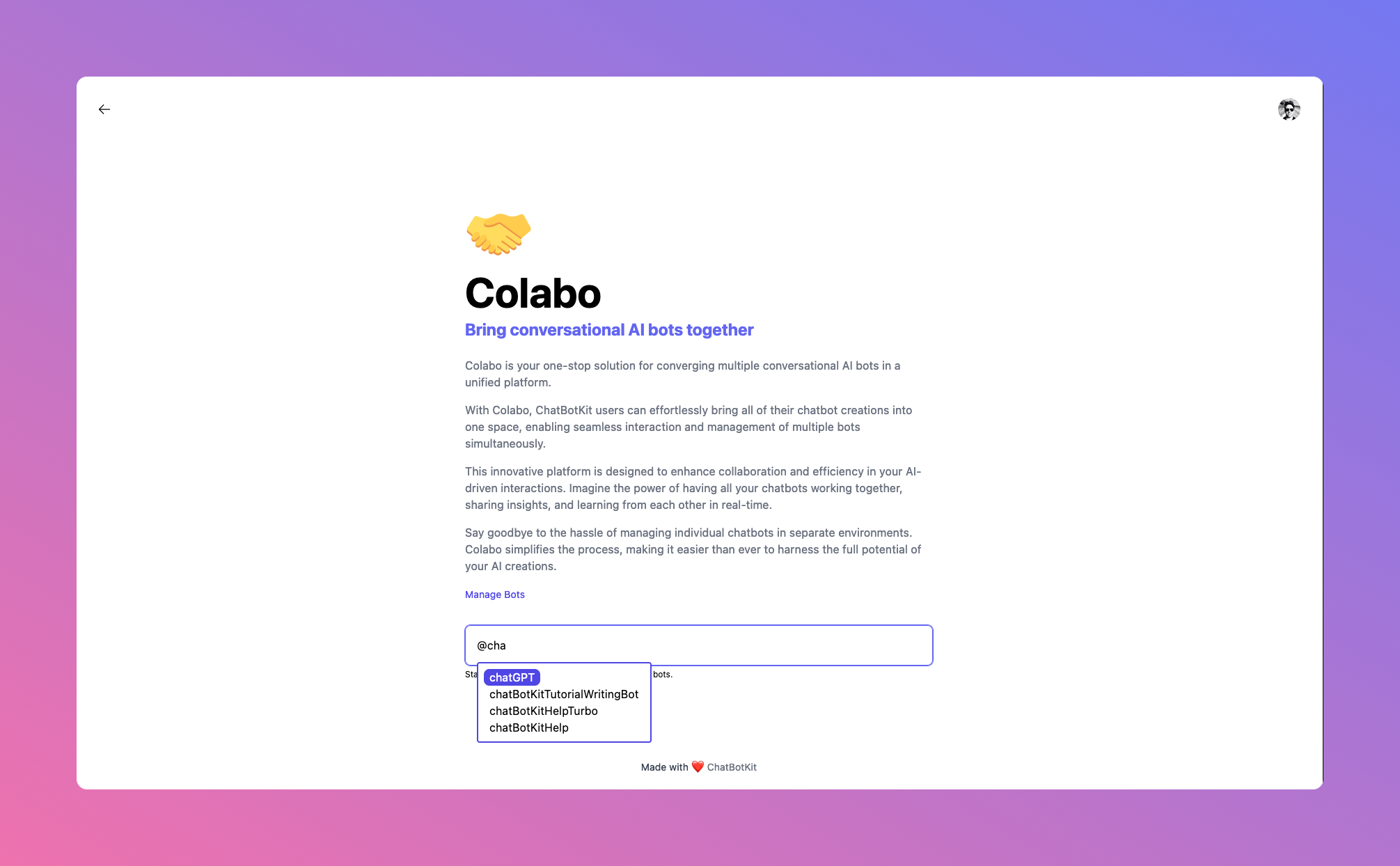 Whether managing a complex project, brainstorming creative ideas, or seeking multifaceted solutions, Colabo facilitates seamless integration and real-time interaction among your AI asistants. The synergy of collaborative intelligence is now at your fingertips with Colabo, only on ChatBotKit.