ChatBotKit introduces two new templates, Site GPT and Doc GPT, to train AI chatbots on websites and documents. Improve your customer service and research capabilities with these new tools.
We are excited to announce that ChatBotKit now supports two additional templates: Site GPT and Doc GPT.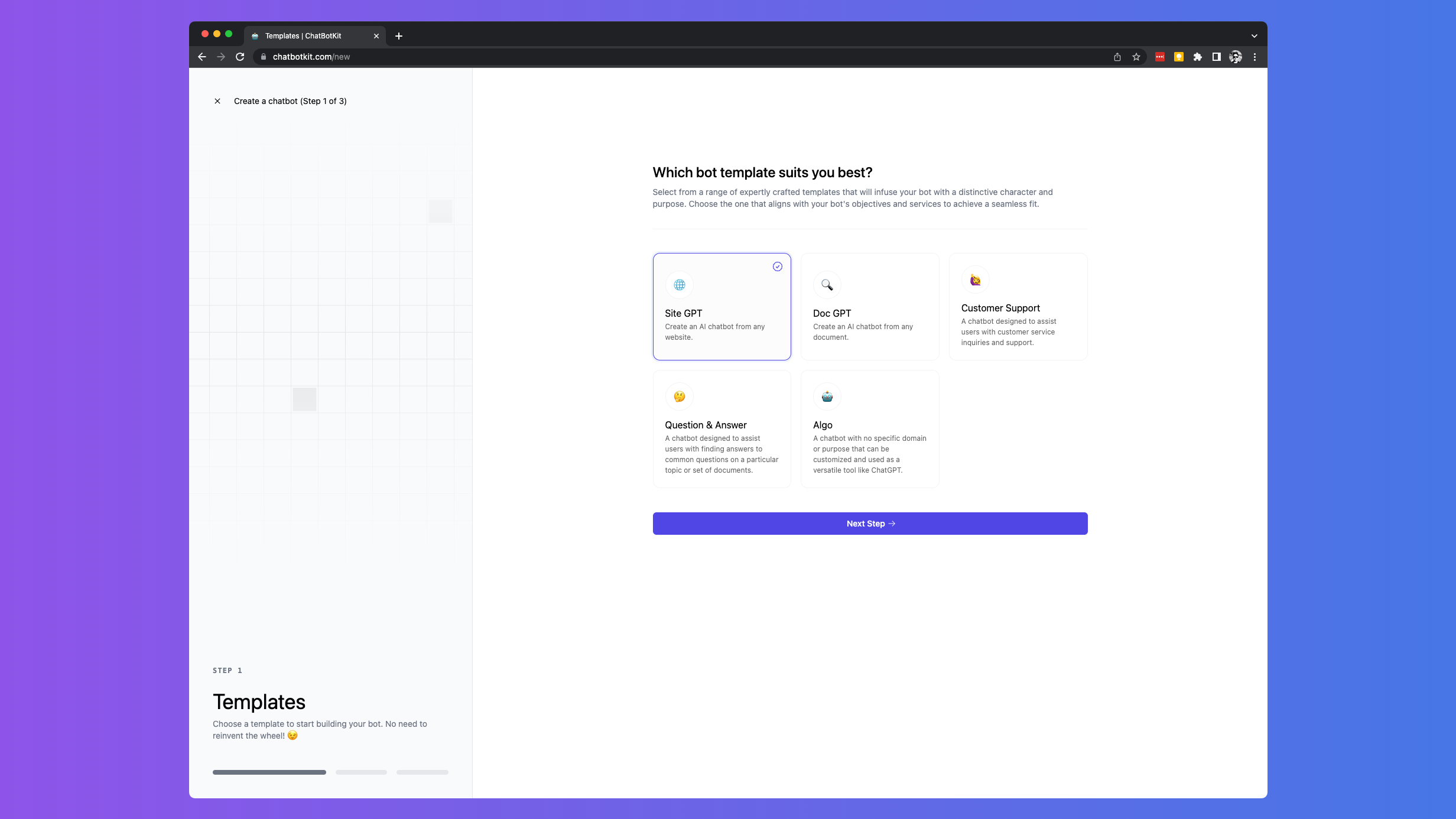 With the Site GPT template, customers can set up a chatbot based on their own website. Simply provide the URL and ChatBotKit will crawl the website and train an AI bot on the website information. This is an excellent tool for businesses that want to improve their customer service and user experience.
The Doc GPT template allows customers to set up an AI chat bot on any document. Multiple documents can be supplied, making it an ideal tool for studying and doing research. With this template, you can have an AI bot that can answer questions related to any document.
We at ChatBotKit are continually striving to improve our services and offer the best solutions to our customers. We hope that these new templates will help you improve your business and achieve your goals.
To learn more about ChatBotKit and our latest updates, please visit our changelog here.
Thank you for choosing ChatBotKit.